Interview | HAVEN / Kostas Seremetis
Communicating his ideas through a myriad of mediums, Kostas Seremetis has amassed an extensive body of work and a loyal following with over 2 decades working as a professional artist. Recognized as one of the pioneers in contemporary abstract expressionism, Seremetis falls under a category of outliers in the art world, not unlike legends Keith Haring, Rammellzee, Ronnie Cutrone and Andy Warhol. Having lived, worked and exhibited internationally, Kostas currently resides in the United States, where he continues to explore concepts of mythology and archetypes in "cross-pollinated" themes.
Here we discuss his evolving aesthetic approach, relevancy within the fashion world and how we came together on the HAVEN x Kostas Seremetis apparel capsule.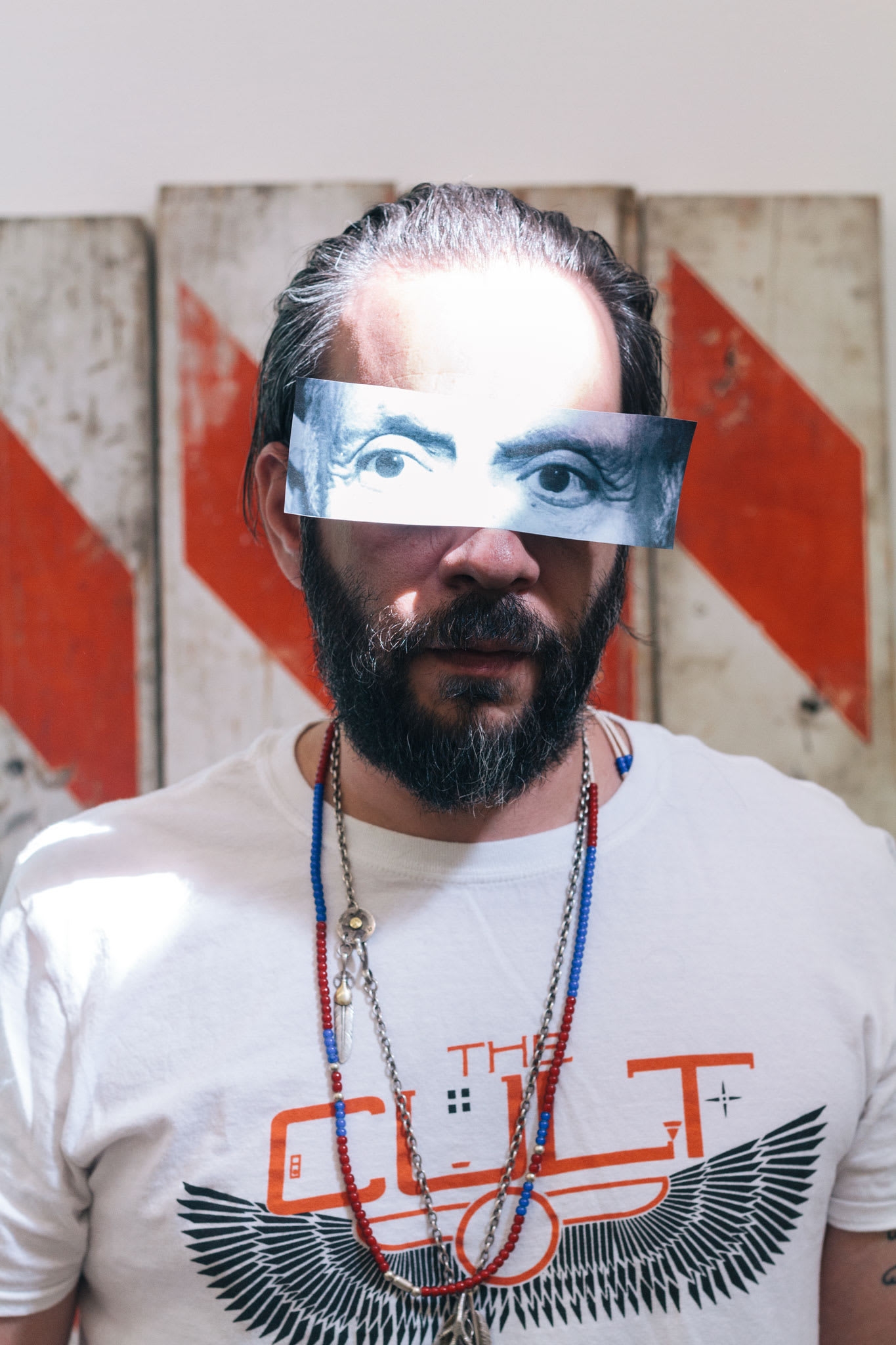 The last time we spoke (Summer of 2015), you were living and creating a new body of work in Paris. What brought you back to the United States? And what can you divulge about your overall experience living in France?
Straight to the punch, no time for sweet talk. I killed it in Paris. I gave myself a two-year artist in residence in Belleville in the 20th arrondissement. I never got a proper visa to "live" outside of the US so it was inevitable that I should return. With that being said, as a creative, Paris allowed me to sharpen my mind, body and brushstrokes. I would bask in the café culture and paint daily in my atelier, surrounded by new friends and old ones.  Also loved my visits to Switzerland to the Grand Chalet and trips to London where I met my now wife Antigoné.
So yes, I killed it.
How are you enjoying this new and contrasting pace in lifestyle?
Forever had a crush on living upstate and boom, we are currently living on a historic farm in Hudson NY. An old home with plenty of room/rooms encompassed by nature. My workshop/studio is on the property and there is absolutely no neighbours. The landscape is stunning, I love paying attention to the seasons. Learning oh so very much, our lifestyle is better dialed in, harmonious, and best focused. Nice to be here, nice to be anywhere.
Despite the geographical change, you've still managed to stay actively creating. What can you say about the new work and techniques you've been experimenting with?
I am in the process of completing a collection that has been building since I have arrived here. Stay tuned, I will tell you more as things gain momentum.
In recent years you've been linked with several high profile projects, most notably with Nike x ACRONYM and Marvel. What are aspects of collaboration you enjoy and what are some challenges that come with working alongside such widely visible entities and corporations?
Being asked to dance because other parties know you got the moves, so cool.
Nike/ACRONYM, fuck yes, Errolson is a genius. Unrelated however awesome,
one time in Paris, we were at a packed café and a waiter moved a table into my rib, twice! I was unaffected/zen stood up and walked away. Errolson confronted the giant and did some crazy one inch punch to his gut, paid the bill and we continued our day. Somebody get this man all the infinity stones and sunglasses.
Marvel Comics. Marvel Comics liberated to say, well, I guess my comic book collection finally paid for itself. I felt really alert on this project, as a longtime devotee and visual communicator. Thank you everyone under the umbrella of Marvel, that was mad cool. Achievement Unlocked.
Clothing is a relatively new medium that you've been familiarizing yourself in. You've put out a series of "rebuild" Trust Shirts, where two contrasting images are married together in one t-shirt. Can you explain the background and concept for us?
My mother, bless her, she sewed all the shirts for me, all 300 pieces and up. I would yell at her if I didn't hear the sewing machine rolling. Love the way that machine sounds. Oh yes the genesis of that project was in development for a couple of years, took me a while to resource and gather t-shirts globally. The concept was I wanted to participate in the material, discover, slice and reconstruct. What a delicious and ridiculous ride that was and holy smokes these did make some noise.
Can you provide some intel on the collaborative project with HAVEN and how you first became acquainted with the brand? Intelligence Magazine was my stairway to Haven.
I share a good relationship with Arthur and Daniel, they have been very supportive in my creative endeavors. The brand / HAVEN is more of a clubhouse for consumers with the awareness of this post apocalyptic street wear epidemic. The latest and greatest is available now.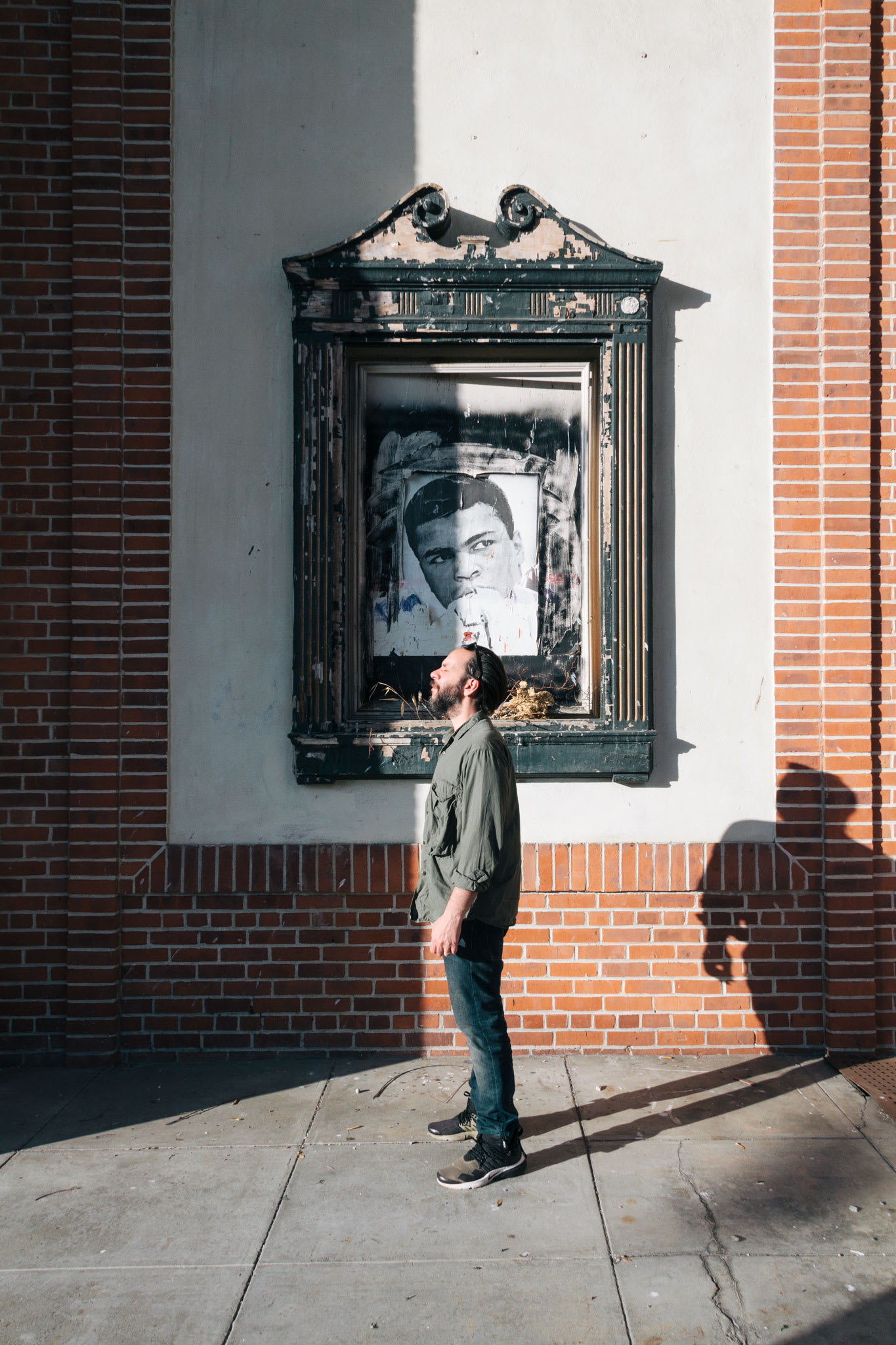 What are the concepts and themes behind this collaborative apparel and accessories collection?
This capsule collection is a celebration of exchanged ideas with Arthur, Daniel and myself. We expressed and developed some lifestyle items that we could bring forward within our resources.
I am oh so very pleased with the ceramics by Hasami and thank everyone at Kuumba for manifesting a fragrance based on a collage that I had made.
I think we made this collection of material because we wanted to see it for ourselves.
The vocabulary of cartoons and themes of cross pollination are still strongly evident in your current work. In what ways have you been expanding and elevating on these ideas? 
It would be a pleasure to express what records are on my turntables at this very movement.
I am in dialogue with the masters, drunk on Pablo and high on Andy, and the silent director my inner voice, with the understanding that the future is now.
The cartoons / comics are our generations ARCHETYPES, an exploration in the Human Condition, our modern day thunder in mythology, so like Zeus I toss some lightning. Expanding and elevating, open and evolving, wax on wax off .
Can you explain the iconography and motifs, perhaps even the narrative that you wished to express in this collaborative collection?
A nice selection of my signature dishes from my garden, to the kitchen to your home.
The images truly speak for themselves, may it bring you positive energy, lots of health and good fortune.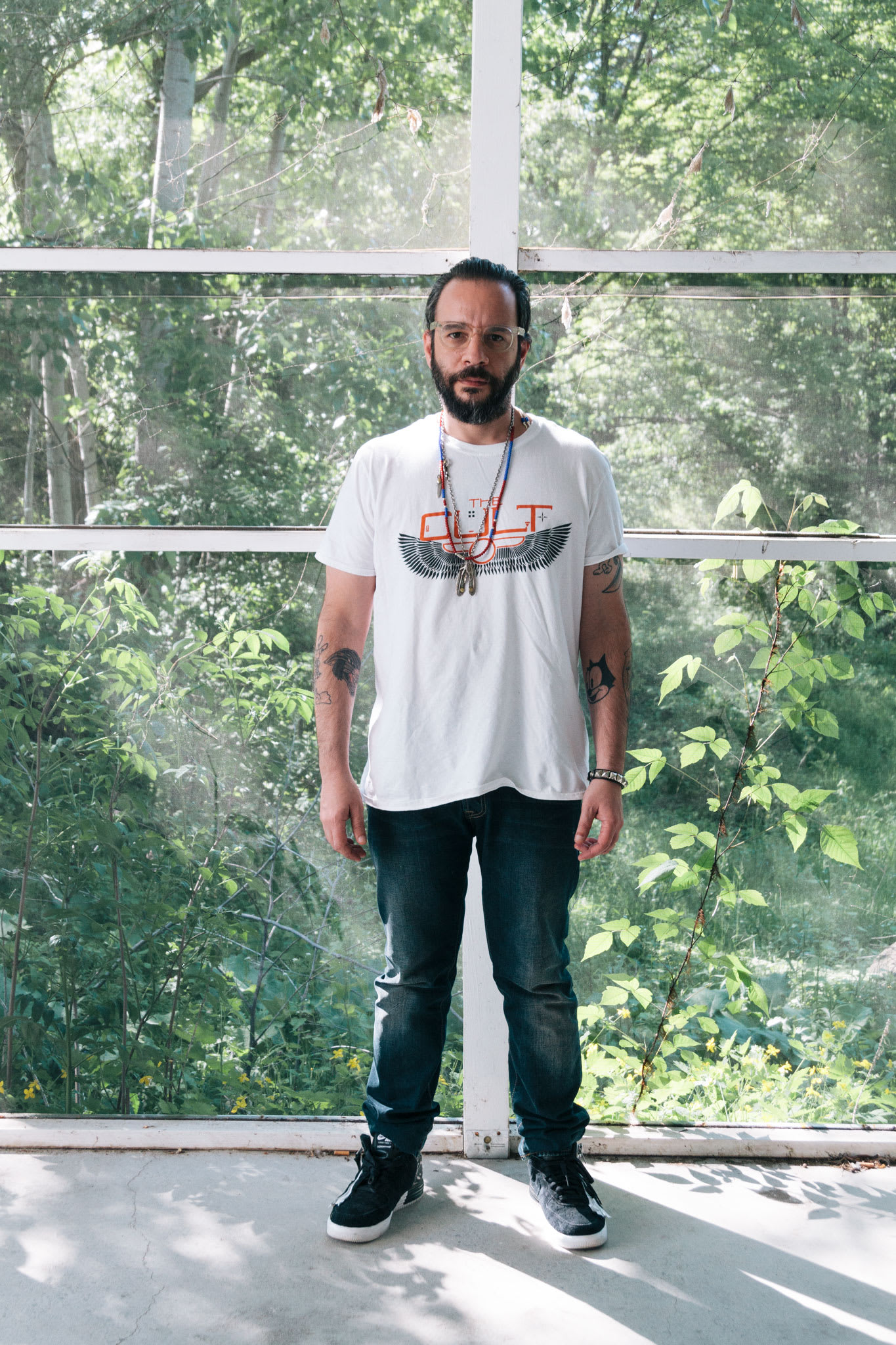 Interview: Nguyen Le | Photography: Antigoné Seremetis
COPYRIGHT © 2018. HAVEN APPAREL INC. ALL RIGHTS RESERVED.