Paradise Tokyo | Atsuhiko Mori of Wacko Maria
Dialogue: Atsuhiko Mori | Wacko Maria
INTERVIEW: Zen Tsujimoto | PHOTOGRAPHY: Will Goodan | WEBSITE: wackomaria.co.jp
---
On paper, Wacko Maria technically should not make sense as a brand. Psychedelic Aloha shirts, obscene catch phrases and impeccably tailored three-piece suits – adorned, for the most part, by bearded Japanese men; these do not typically sound like the components of a cohesive menswear collection. However, going on eleven years, the Tokyo label has cultivated a distinct culture around itself and amassed a cult following much to the excitement of the Japanese public, and in more recent years, the global menswear market. With a list of accolades that span an impressive artistic involvement of Larry Clark, Jim Jarmusch, and Nobuyoshi Araki, founder and head designer, Atsuhiko Mori has harnessed a uniquely distinguished look that transcends the social norms and conventions of men's fashion. The recent extent of which has caught the attention of critically acclaimed film director, Wong Kar Wai – subsequently leading to the enlistment of Wacko Maria for the styling and wardrobe of his most recent film, See You Tomorrow.
Originally hailing from Hyogo prefecture, a background in professional soccer would see Mori migrate to his current base of Tokyo, where a pre-existing interest in nightlife culture would eventually lead him to set up his own establishment in the neighbourhood of Nakameguro. In this interview, we find out how lull periods at his bar would see the former goalkeeper-turned-bar-owner begin his foray into fashion. The enigmatic designer allows us to peel back the layers of his creative mind, as he shares with us how his personal experiences have enabled him to pioneer his own interpretation of paradise.
Can you tell us about your background before living in Tokyo? What was your upbringing like?
My parents were typical countryside people, so there wasn't much artistic influence there, but I learned very fundamental human lessons from them. I think that's more important. My mother only went as far as middle school in terms of formal education. When I was in Elementary School I remember my mother delivering newspapers, and every now and again I would help her out as well. My father was a typical salary man, he worked for a golf company in Awajishima. My cousin, who I've known since we were little kids, is even working there now (laughs). Small town, nothing really changes. It's like that. I go back to Kansai maybe once a year. My wife is from Akita prefecture, but I met her in Tokyo. She's actually the one who's more interested in the fine arts so there's probably influence from there. I met her when I was twenty, and the introduction came through a friend who I met at a reggae bar. Back then I was basically playing soccer everyday. I was playing soccer every day since Elementary School. From Elementary School, my coaches were always very strict. To be honest, I think the most stressed I've ever felt in my life was actually during Elementary School. When you're in Elementary School, I think everything is hard. My teachers were very strict, my whole lifestyle was strict. During Elementary School, I was probably crying 200 days out of the year. The whole time. For about 5 years. I was constantly pushed to tears.
During your twenties, Tokyo was undergoing a prominent reggae scene. With music and reggae culture serving as a significant cornerstone for Wacko Maria, can you take us back to where all the reggae bars were in Tokyo at the time?
Aoyama, Roppongi, they were all over the place. There were so many, there were even some further out in residential areas like Futako Tamagawa. But I guess they weren't really big clubs – they were more like small bars that played reggae music. This was around twenty-seven years ago, I think the year was 1990. My favourite Jamaican bar was a place called Afromania in Aoyama. I was still a soccer player at the time, so didn't drink very much, but I still had a good time.
Before starting Wacko Maria, you ran a bar called Rock Steady in Nakameguro, close to where your flagship store is now, Paradise Tokyo. How did you transition from a professional soccer background to running a bar? Had you worked at bars before?
I honestly didn't do too much for about two years after I finished playing soccer. I didn't have any previous experience running a bar or making clothing. After retiring from soccer, I was trying to figure out whether there was a type of work I could do for the rest of my life. From the time I was twenty, I started going to a lot of reggae bars and clubs, so it naturally made me want to do something along those lines. I thought about opening a coffee shop or a bar, because I thought running a club my whole life would be too tiresome. While walking through Nakameguro one day, we came upon the location for Rock Steady, applied and just took things from there. There were only three of us, a cook, a bartender and a waiter; we ran the bar for about nine years. A lot of things seem to naturally unfold like this, and the way we operate with the brand also hasn't changed much since then. We never force things to happen, and I like to let things take their own natural course.
Bar and nightlife culture play a significant role in the identity of Wacko Maria, are there any particular areas or bars in Tokyo you recently enjoy going to?
Actually, to be honest, I really don't think there are any, so I've been thinking it might be good to start our own bar. This depends on our financial situation though (laughs). In hindsight, I think Rock Steady was actually too small back then too. In Tokyo, with a lot of the clubs, I find the music is usually quite terrible and the general atmosphere is not great either. I honestly don't think there is anywhere interesting at the moment, so that's why I've been thinking of starting our own. I'm not sure whether we'd actually able to do it, but if we did, we'd probably name it Tengoku (paradise). As a brand, we usually throw big parties once or twice a year under the moniker of Killer Tunes Broadcast, with smaller events throughout the year, so it kind of makes sense for us to have our own bar. Our brand has people in their '20s, '30s and '40s but I don't really sense much of a generation gap at all. It feels the same way with our parties.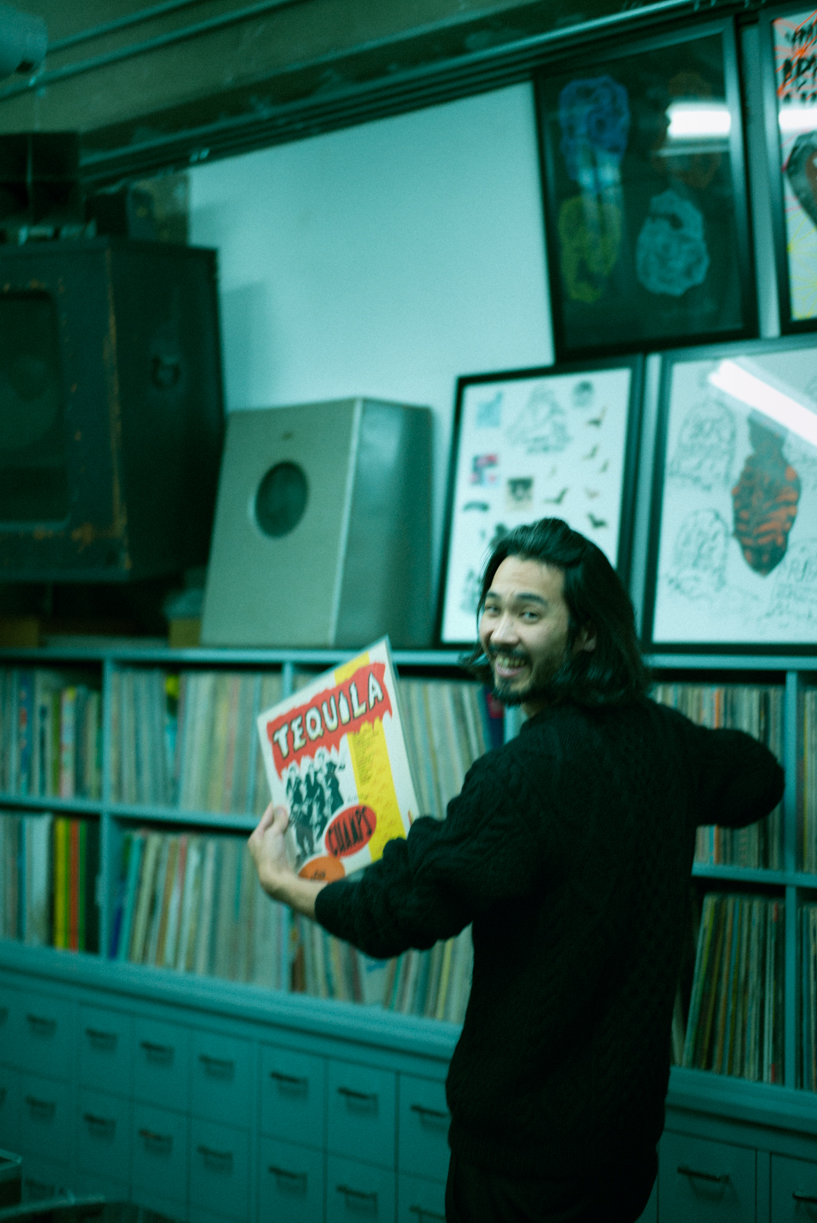 Can you describe the atmosphere? What kinds of people would come through the doors? What kind of music did you play?
A lot of different kinds of people would visit. Actors, musicians, clothing boutique owners, many different types. We would play Jamaican, Jazz, Rock 'n' Roll, Punk, Ska, a lot of different genres of music. It's basically still the same music we listen to now, we've just expanded our range a lot since then.
How did you eventually transition from Rock Steady to Wacko Maria?
At Rock Steady, when the bar had lull periods, we used this time to work on the brand. In our spare time, we would talk about what we should make, buy T-shirts and make our own prints on them. So we just simply started out from T-shirts and hats. At the time, our favourite theme was hats and women. Back then, there weren't that many people who wore the kinds of hats we liked. I often noticed hats in the films I liked. They were prevalent in Jim Jarmusch films. Johnny Depp, Tom Waits, all those guys wore hats in the films I liked and that's probably why I was drawn to them.
We were starting to get tired of running the bar. The bar wasn't doing as good by then, and we didn't want to continue doing something we weren't enjoying anymore. We wanted to start a new chapter, and that opportunity presented itself in Wacko Maria. In the beginning, our T-shirts were just simple printed "Maria" shirts. We also jokingly made soccer player jerseys. Thankfully we don't have those around anymore (laughs). I feel embarrassed when I see clothes from around 3 years ago. But I'm glad I did it for the experience, otherwise there's no context. Experience is very important in these situations.
People may also be unaware that quite a few members of Wacko Maria have excelled in soccer at some point in their lives, and that a lot of senior members are originally from the Kansai region. Is this a coincidence and does this have something to do with how everyone eventually came together?
To be honest, I think it's just coincidence. A lot of us are into soccer, and have played on representative levels however we all met in Tokyo, a lot of times through a mutual introduction.
Since opening Paradise Tokyo, there has been an influx of staff that represents a younger generation in Wacko Maria. Are you aware of any recent changes or an added dynamic from the arrival of the younger members, and the opening of your first flagship store?
It's been quite interesting since the younger guys have joined. It's fun, but if that finishes there, then it would be a problem. It needs to carry some weight and properly translate into something. We're now exposed to more fresh and different young perspectives. We take on their opinions, and if it's good enough it will make it's way to the final collection. We see ourselves as a family, and everything is open to discussion. It would be wasteful not to hear them out. The younger guys are actually more interesting. We've been running Wacko Maria for about eleven years now, and in the last two to three years, it's apparent the younger guys are the ones who have dreams and are more hopeful. It's fun and motivating to see that for myself too. When I was in my twenties, I certainly wasn't as hopeful or thought that it was our generation's time to shine. Now that I'm in my forties, I feel like telling them it's their time to shine.
As for Paradise Tokyo, I don't think there's been a drastic change. However now that we have a space, we're able to hold events on our own terms like we did for NECKFACE's solo exhibition. I thought that was really great. We wouldn't have been able to do it like that without our own store. We built the store with the intention of it being a strong channel to represent who we are and what we do. It would be great for it to be something that connects us to interesting people. The addition of the bar in the store didn't particularly have a deep meaning or reference to Rock Steady. We simply thought it would be nice to also have a bar. That was it. I've always liked those kinds of counter style coffee bars – the one's you see in diners in American or French films. I've always been drawn to that kind of environment. The films I watch usually have a bar or cafe scene. I was very much influenced by the night scenes in Wong Kar Wai's films in Chungking Express and In the Mood For Love. I thought the accompanying musical score was amazing too, so I couldn't quite believe it when we were approached by his production company to work on a project together. I thought someone was playing a trick on us (laughs). It was an absolute honour.
Most of the vintage sound system in Paradise Tokyo is from the same set up you used at Rock Steady. The music at your parties is all played from vinyl records too. Would you say that music and vinyl culture ties into the philosophy of Wacko Maria?
I love records the most. I would say I love listening to records even more than photography books and films. But I'm still terrible at remembering the names of songs (laughs). Sure, it's important to remember song names and dates but I think it's more important to understand the true sense of what a song is communicating. That's essentially what we try to do with clothes. A significant part of the creative process when designing Wacko Maria encapsulates this. I guess what we do is apparel, but fundamentally I don't think what we do can be that easily categorized as apparel. Sure, through making clothing we are able to feed ourselves, but I think what we do has a deeper meaning than that. What I'm trying to express is that Wacko Maria is about a certain type of culture, and expressing that lifestyle.
"We're now exposed to more fresh and different young perspectives. We take on their opinions, and if it's good enough it will make it's way to the final collection. We see ourselves as a family, and everything is open to discussion."
---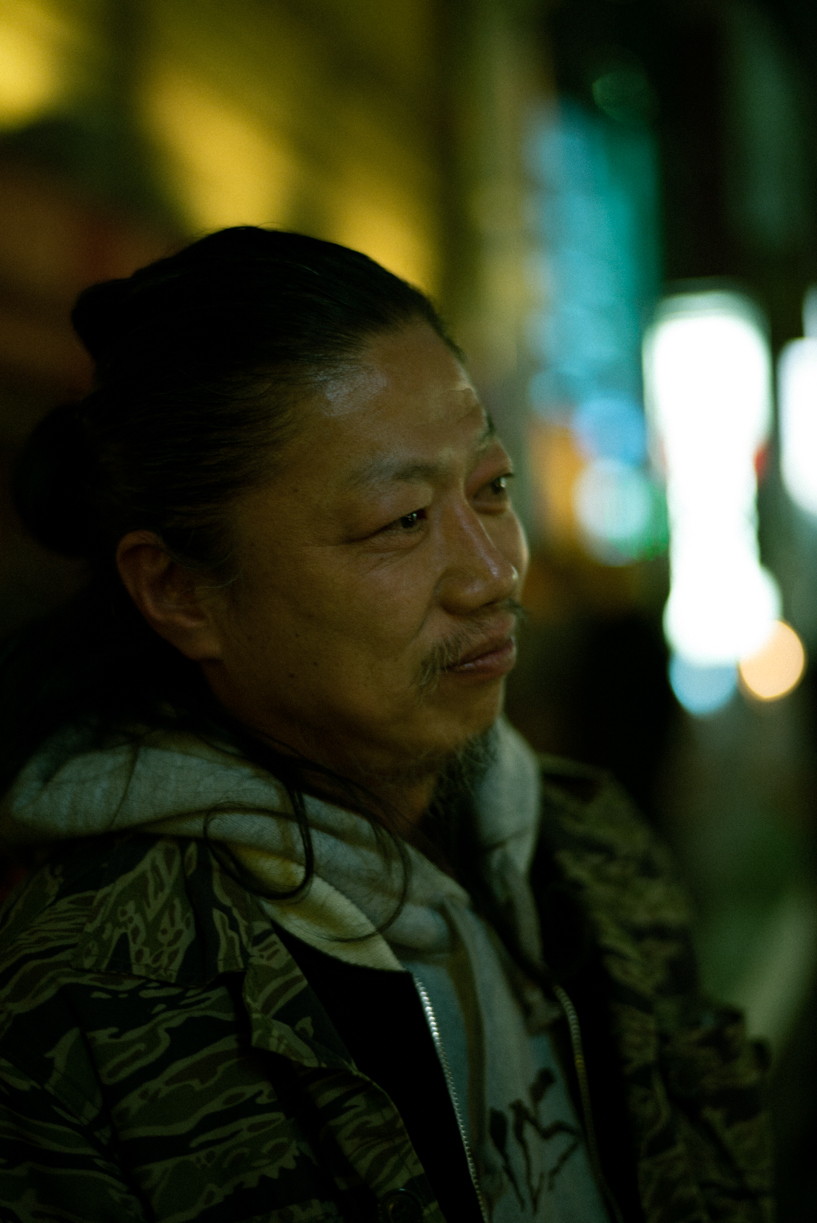 The brand draws inspiration from a multitude of cultural influences ranging from 1920s-1950s America, British Mods culture, and more recently with Japanese influences in Tengoku Tokyo (Paradise Tokyo). What was the catalyst for the recent direction towards Japanese historical culture?
I've actually always wanted to work with Japanese calligraphy, but there was a time when there were a lot of tacky "Japanese calligraphy T-shirts" going around which prevented me from doing so. I guess it was a matter of timing, and when it finally felt instinctively right to do so. I don't meticulously calculate when I should do things and can only trust instinct, but at the same time, right now there seems to be shift with traditional Japanese themes starting to become more accepted in contemporary fashion. On another note, I've always liked the idea of Tengoku Tokyo (Paradise Tokyo), and have always loved the idea of Paradise.
Can you describe your interpretation of Paradise Tokyo?
I think it's really quite simple. Wouldn't it be amazing if we could experience paradise everyday? If everyday, we were so happy because we can experience all the things we're inspired by. In my mind, I envision a world of Nobuyoshi Araki, Miyazaki Hayao, Quentin Tarantino, Larry Clark, William Eggleston, Jean-Luc Godard and Picasso. It's just a never-ending continuation of these things; imagine a lifestyle filled with records, music and films, all these things just go on forever. When I think about it, these are things we connect with on a human level, and I guess it all whittles down to the human condition. What it means to be able to love. Every person has the capacity to love and everyone has a certain level of warmth. It's the passion you sense when you're in the presence of love. Whether you feel it from listening to Bob Dylan or Bob Marley, within myself, that's what I believe to be paradise – a collection of all the things you love and connect with.
For those unaware, can you explain the meaning of Wacko Maria and Guilty Parties?
It's funny because we actually wrote it out, but every time I read it, I end up wanting to rewrite it again. Wacko Maria is really difficult to express into words. As Japanese people, I think we're mostly people without religion. I really don't believe in a regimented and regulated way of life, I'd almost go as far to say if there was a God, that God might as well be crazy. If a person has a good heart, that's all that should really matter. It shouldn't matter if they are crazy. It's that kind of meaning.
Guilty Parties comes from the album jacket of Rage Against The Machine. Rage was saying they were against the system, against the American government and that they didn't believe in its ways, and we took an affinity to this. The Guilty Parties, fuck the rest. That's exactly how we feel about our own situation. I would say there's a punk and soul rebel core to us. Most of us are still really into Bob Dylan, Bob Marley, Rage Against The Machine, and we identify with artists who have a free and rebellious spirit. I consider artists like Rage Against The Machine to be soul rebels. The way we come up with slogans or catch phrases is very casual, it could be decided by a conversation over the dinner table. What should we do? Oh, this is good, it's like that. I really enjoy being in a creative environment like this. I thought if we were a bunch of cowboys, what kind of collective name would be give ourselves? And that's how we came up with names like J.F.K.C (Junkie Fucking Killer Crew). We thought, let's go with this team name. It felt right and we're just having fun.
A lot of particular references to music, film and art are apparent throughout the brand. Can you remember when and how you were first exposed to these niche mediums of culture? What were the first influential films you were inspired by?
I've loved films since I was in Elementary School. Back then, I couldn't go and buy videos because I was too young, so I just watched all the films that played on television. I think the first film I ever watched that left a lasting impression was Roman Holiday. This was probably around my fourth year of Elementary School. I had no idea who Audrey Hepburn was at the time (laughs), but I remember thinking how much of a good film it was. Back in those days, you didn't have the option of watching whatever you want as you do nowadays, and it just happened to be one of the films I ended up watching, but as a disclaimer, I'm just recounting what I remember right now. I also remember watching strange films at an early age, like Emmanuelle, a soft-core pornographic film that I thought to be very erotic for it's time. It probably wouldn't be such a big deal though if people watched it now though (laughs). At the same time, I also haven't seen it in a long time so if I watched it again, there may be a different layer of interpretation altogether. I may even find there's a different level of eroticism now.
"In terms of creative process for each collection, if we simply focus on making sure each individual item is good one at a time, I believe the whole collection will naturally start to take shape this way."
---
Wacko Maria has a very distinct look with imagery and editorials appearing to be like stills or scenes from a film. What kinds of films or directors in particular do you feel you've drawn inspiration from?
Jim Jarmusch, Wong Kar Wai, from the time I was 18, I was in love with their films. I was very into Tarantino films as well. Reservoir Dogs, Pulp Fiction, Kill Bill, Four Rooms, Jackie Brown, I was into most of his older films. I also like Tony Scott's, True Romance. Jean-Luc Godard, John Cassavetes, Quentin Tarantino, they're on the same level as Akira Kurosawa and Yasujiro Ozu. Although the genres are slightly different, in my mind, (Quentin) Tarantino and (Hayao) Miyazaki are of the same rank. Recently I enjoyed Kaze Tachinu (The Wind Rises), a Hayao Miyazaki film. It was really good. Everything that concerns life is in that film. I really enjoy his films. I'd love to do something with him but I think it would be impossible, and I would probably get in trouble (laughs). Can you imagine me saying, "Miyazaki san, could you please draw me a funny looking monster?" (laughs). It would be so hard to say that to such a legend.
Outside of films, music and art, what are you currently fixated on?
Temples. Buddhist Temples. Architecture. Yoroi Kabuto (Samurai helmets). Tea Rooms. Nobuyoshi Araki (laughs).
Each season there seems to be an involvement with an artist or film director. Can you take us back to the first artist you collaborated with?
The first artist we collaborated with was an American called Weirdo Dave. He's also a friend of Neckface, who we recently worked with and made a capsule collection together last year. This was all arranged through our friend Tsuyoshi Noguchi and photographer, Taro Mizutani. Weirdo Dave is a collage artist, so in a way, the only artists we've really collaborated with are Weirdo Dave and NECKFACE. We've collaborated with photographers and directors like Nobuyoshi Araki, Jim Jarmusch, Larry Clark, and Wong Kar Wai, but that's specifically more to do with film and photography. There are a lot of other photographers I'm also inspired by such as William Eggleston, David LaChappelle, and Ryan McGinley, I'd love to work with all of them but realistically I think they 're too far out of reach.
A lot of people may be unaware that your daughter is behind a number of illustrations for Wacko Maria. When did she start helping out with the design?
I think it was around 3 years ago. She's studying at the Tokyo University of Arts, and only recently started there. She was actually still in High School when I first asked her to help out. I had noticed her illustrations and thought they weren't bad, so I asked her to draw something for me. At first, it wasn't what I quite had in mind so I thought to stop, but after a few more attempts it turned out she had the same vision. I gave her some material references to help point her in the right direction, but I don't like to micro manage and tell her to do specific little things. Within myself, I've got lots of hopes and expectations for her as an artist. She's still twenty.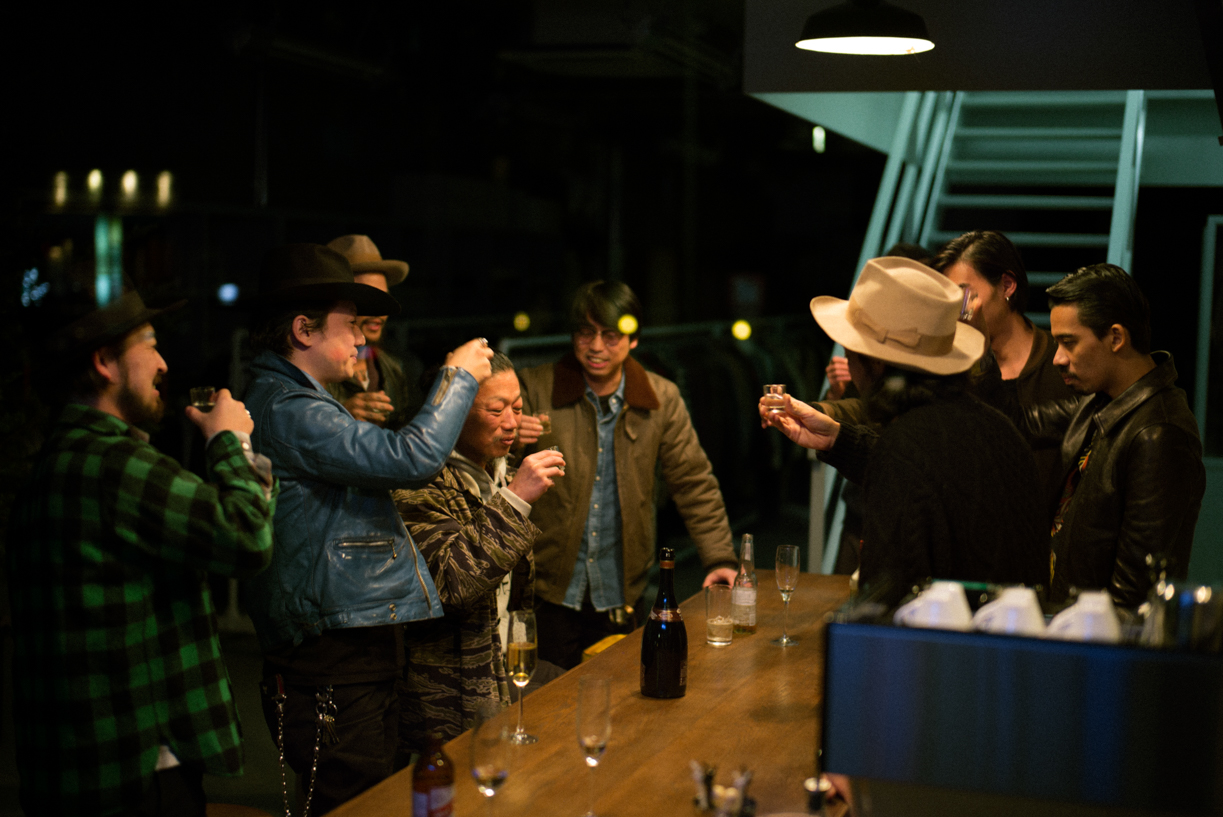 Can you describe your design process? What are some of the challenges and difficulties you face when designing each collection?
Again, the way we do things really hasn't changed much since the beginning. I would say the hardest part is the very beginning – deciding the overall concept and direction for each season. It's when we're thinking about what kind of direction we should take. Determining the direction and reaching a degree of perfection that we're satisfied with, is what usually takes up the most time. I'm inspired by a lot of things and want to incorporate them all into a collection, but I have to consider whether it's appropriate for what we're doing in terms of time and context. We have a lot of recurring motifs and slogans, such as Guilty Parties, J.F.K.C and more recently the Paradise Tokyo motif in Japanese calligraphy. The Paradise Tokyo motif is just something I felt was right at the time, but again, it isn't guaranteed to be something that will be in the collection forever. In terms of creative process for each collection, if we simply focus making sure each individual item is good one at a time, I believe the whole collection will naturally start to take shape this way. Of course, we realize it's not always the easiest or time efficient way to operate this way.
When designing each collection, we try to put ourselves in the shoes of our clientele. Recently, when we send out the exhibition invitations to our dealers, we've started including artwork in the envelopes because I thought I'd find it exciting to receive something like that. If I was the customer, what would I find interesting? It's kind of like that. We just try to think of things we'd find exciting if we were in their shoes. That's the case with anything we do. We're not trying to please everyone, and I know we're not necessarily for everyone. I'm happy if we're bringing enjoyment to the surrounding people around us. Sometimes, if things don't work out as we'd thought, it's something we brought upon ourselves, we take responsibility and learn from that. Ideally, I'd like for us to become like a family but obviously things aren't always that easy. But I do think it's more liberating for us to do things this way, to be able to do things in your own natural environment with a relaxed and open attitude. I think that's great. Working hard for the people you care about. It brings meaning and purpose to everything we do.
Do you have any personal philosophies you abide by when designing?
The film director I love, Hayao Miyazaki, has been known to say, "Whatever it is, if I'm going to make something, I want to do it right." If you know it's going to turn out bad, you just don't want to put it out anymore. It has to be right. That's known to be his favourite phrase, and I really believe that. If you're going to do something, you have to do it right. If it's going to be half-hearted, then I think it's best not to do it at all. I don't know if what I'm doing is accepted by the external world, but within myself and with everything I know, I want to do it right and with my own distinction. If you can accumulate those kinds of experiences, and do things with real earnest, I think you can only succeed at what you set out to do. If you experience things half-heartedly, then it's not really becoming an experience. Do things with earnest, and whether you fail or succeed, you can only raise things to a better level. Everything can only be determined by yourself. I think it's just a matter of consequence that we have this brand. It could not have happened at all. If you set out to do something, all you can really do is just face your goal head on. The result is just whatever it pans out to be. While we were doing the bar, we weren't just half-heartedly making T-shirts and hats as a hobby, we had committed to making a brand; Wacko Maria. We were already doing the brand whole heartedly for about 3 years before we closed the bar.
How have Aloha shirts become such a staple and iconic item within Wacko Maria?
From a young age I've always liked Aloha shirts. Maybe one of the reasons why I like Aloha shirts so much is because nobody was really wearing them in Japan. The only people who might have been wearing Aloha shirts were either Yakuza or Japanese Yanki's, (young Japanese delinquents). They were the only kinds of people you'd really see wearing Aloha shirts, and that's why I liked it. There also wasn't a good variety of Aloha shirts around, so if you ever saw one, chances were they'd be the same one someone else had. I think our Aloha shirts have improved over time, they probably weren't as good in the beginning (laughs). From the start, we don't do anything by half measures, and if we decide to do something, we have to do it right. But I think your eye can change over time and you develop new standards for these things. Which is probably a good thing, because the timing was probably right when we made the Aloha shirt with Nobuyoshi Araki. When the opportunity came we did two renditions; one black and one white Aloha shirt featuring his bondage artwork. I was really happy with the way it came out.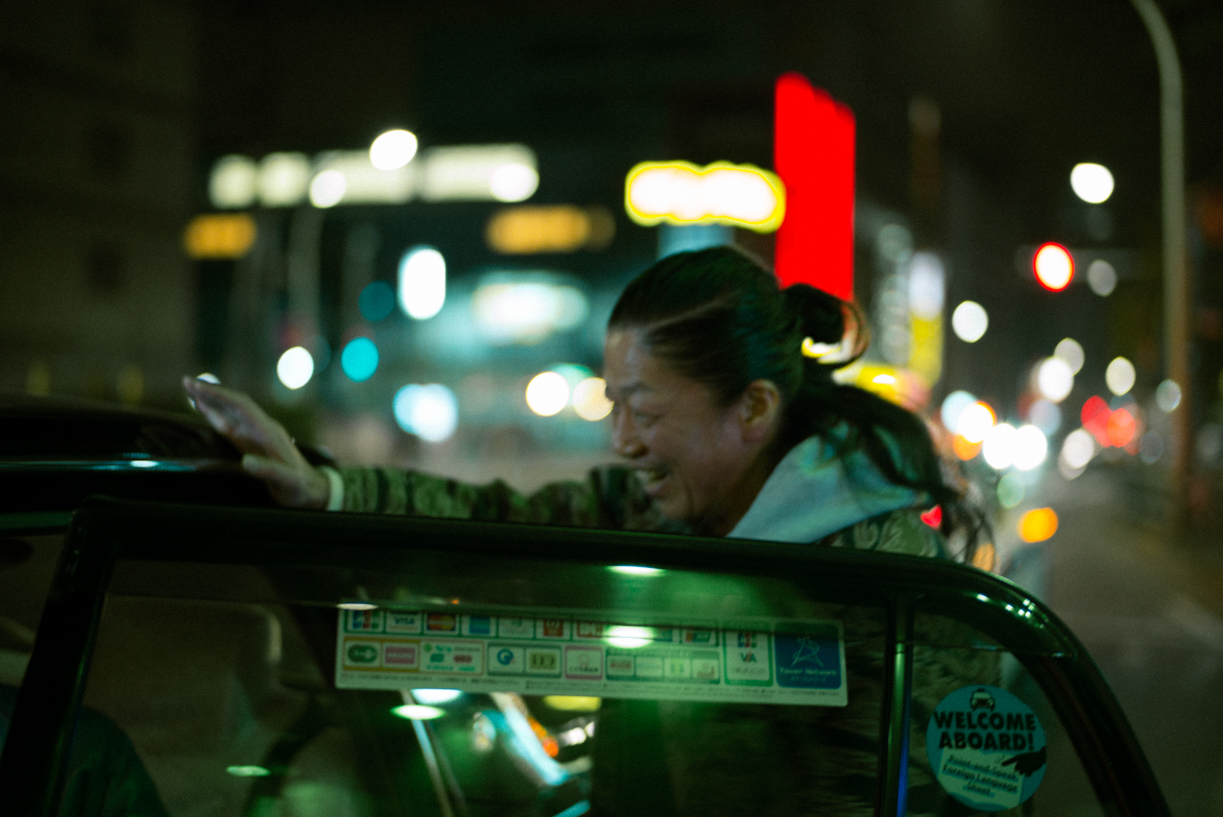 "We're now exposed to more fresh and different young perspectives. We take on their opinions, and if it's good enough it will make it's way to the final collection. We see ourselves as a family, and everything is open to discussion."
---
When designing, what kind of people do you imagine to be wearing your clothes?
I visualize all sorts of people and situations. Kids, people in their twenties, in-house staff, I imagine old grandpa's wearing Wacko Maria. I visualize all sorts of people. I think the clothes look just as good on young kids as elderly people. Even though Wacko Maria is a menswear brand, when designing, we also consider what women would look like in the clothes. I think they look just as good, if not even better than men in Wacko Maria. Knowing that we're a menswear brand, we've deliberately produced editorials where there will only be women wearing Wacko Maria. I like to consider all different kinds of situations.
Soccer, Rock Steady, Wacko Maria – are there any overarching similarities between these things?
Always aiming to do the things that you believe within yourself to be right. Cultivating your own style in doing so. When I set out for these three things, the mutual point across all this was that I was always striving to do my best. Even when I was playing soccer, I was always envisioning the world's top player and wanting to become better than them. In any world, there will always be someone who does it with style. You can only aim to reach that level or completely surpass it. I tried to reach that level with soccer, but it didn't end up working out to my ideal level. It was the same for the bar, Rock Steady. With Wacko Maria, I'm enjoying it now, but in ten years the level I want to reach may change. I don't think there is a finite measure for success, but I think as long as you're happy doing it, that's what matters the most.
It's been eleven years since you've started the brand. You've now opened and successfully running your first flagship store, besides opening a bar, are there any other milestones on the horizon?
Keep raising the level. But ultimately, I believe the most important thing is love, that and deciding what is right is the most difficult thing. Sometimes I wonder why things have to be so complex, when in reality it should be much more simple. I think what I'm trying to say is hard to be expressed in words. Love. Be happy. Strive to be a good person. Some might say that it's not as simple as that, but then again, does anyone really know? At the end of the day, we're just here to be happy.