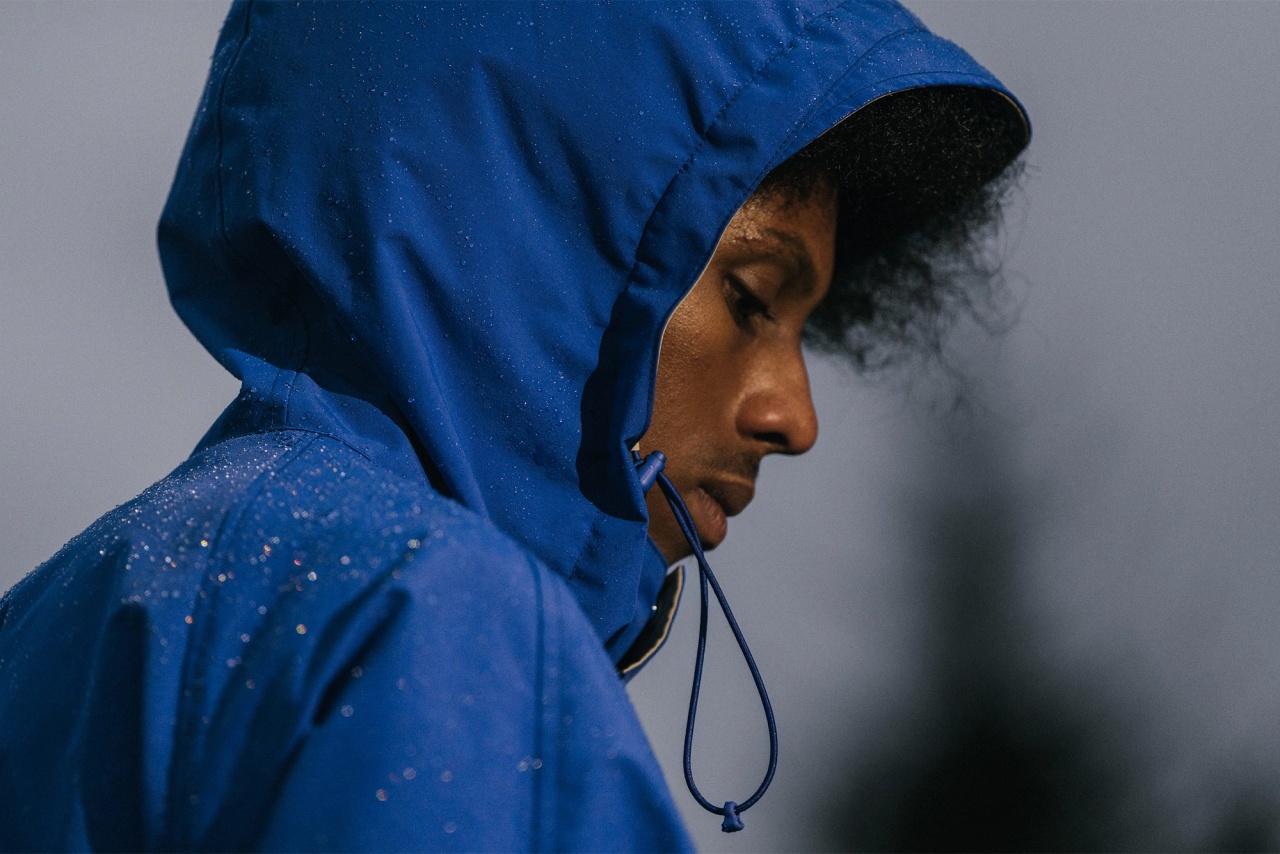 Editorial
HAVEN for DAIWA SS23 - Brand Feature
The Bridge That Seamlessly Connects Nature and the City
Established in 2020, the DAIWA clothing label was created with the vision of a brand that drew inspiration from the love of fishing, while catering to the needs of urban living. With fishing undeniably woven into their DNA, their collections bring ideas created for the outdoors into everyday life, combining contemporary, fashion-focused pieces with technical fabrics, relaxed tailoring and iconic detailing. Inspired by timeless fishing, outdoor, military and work-wear pieces, DAIWA's utilitarian approach brings a new perspective to technical lifestyle apparel. We sat down with the DAIWA team to discuss the origins of the brand and their approach to design, what inspires them and how they see the landscape of fashion changing as we move forward.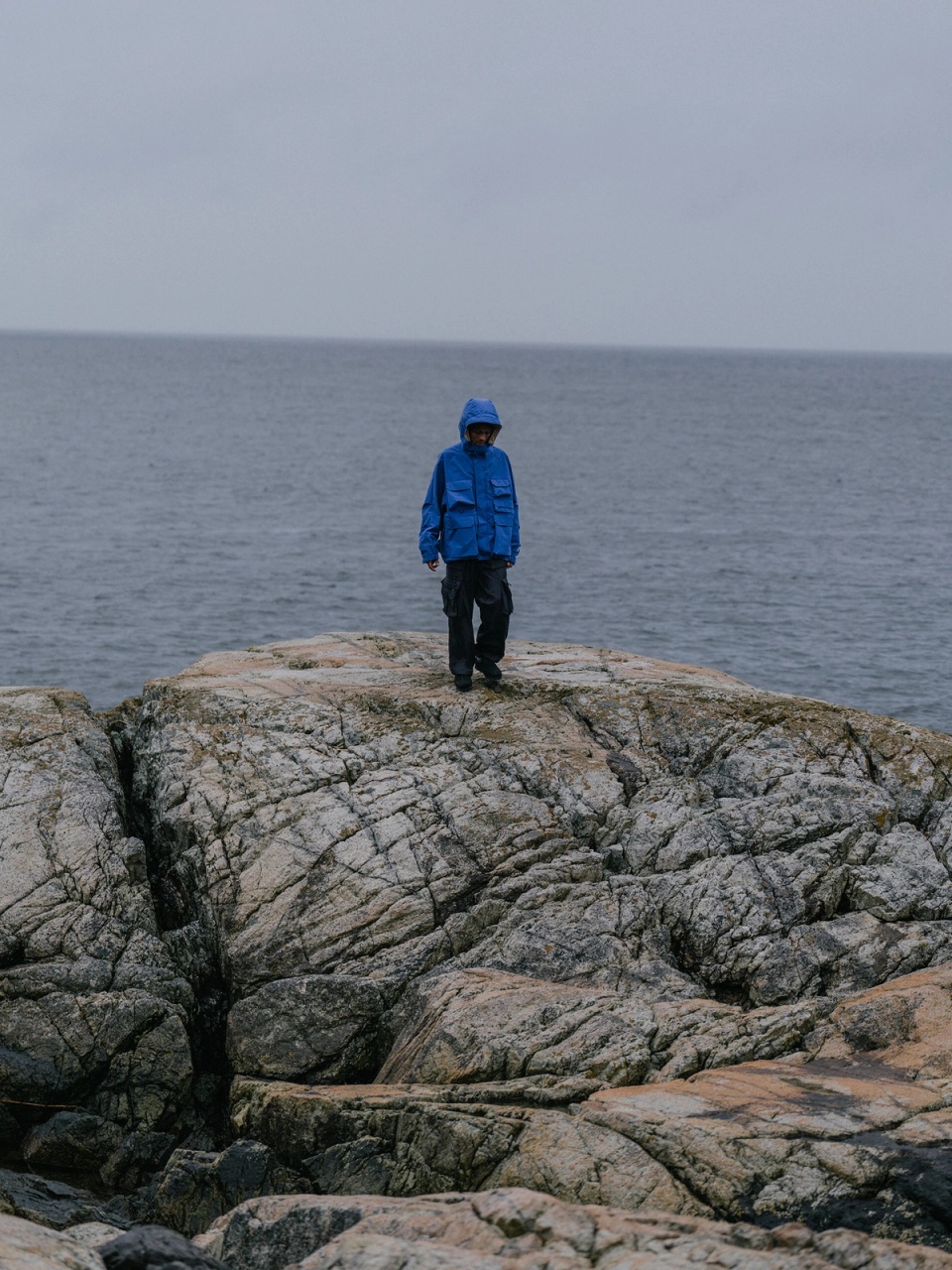 Can you tell us a little bit about the founding of DAIWA. When was it founded and what was the reason for creating DAIWA?
Launched in spring/summer 2020, we created a new label DAIWA, originating from the world-famous fishing brand DAIWA that is best known by many anglers from all over the world. Its philosophy is to draw interest in fishing and convey the fishing culture to a wide range of people. With the hope that fashion would be the starting point for people to become interested in fishing as well, DAIWA combines functionality and trend, allowing you to enjoy both nature activities and urban fashion.
What is the philosophy of DAIWA. and how would you describe it to someone unfamiliar with the brand?
As previously mentioned, DAIWA offers the idea of seamlessly bridging the city and outdoor life. Our apparel collection is a coexistence of designs for enjoying urban life and ideas for enjoying fishing. Our collection has been curated from decades of experience in the fishing scene with insights, discoveries, and special attention to details that you can utilize in everyday life. You can experience practical yet genuine clothing inspired by fishing life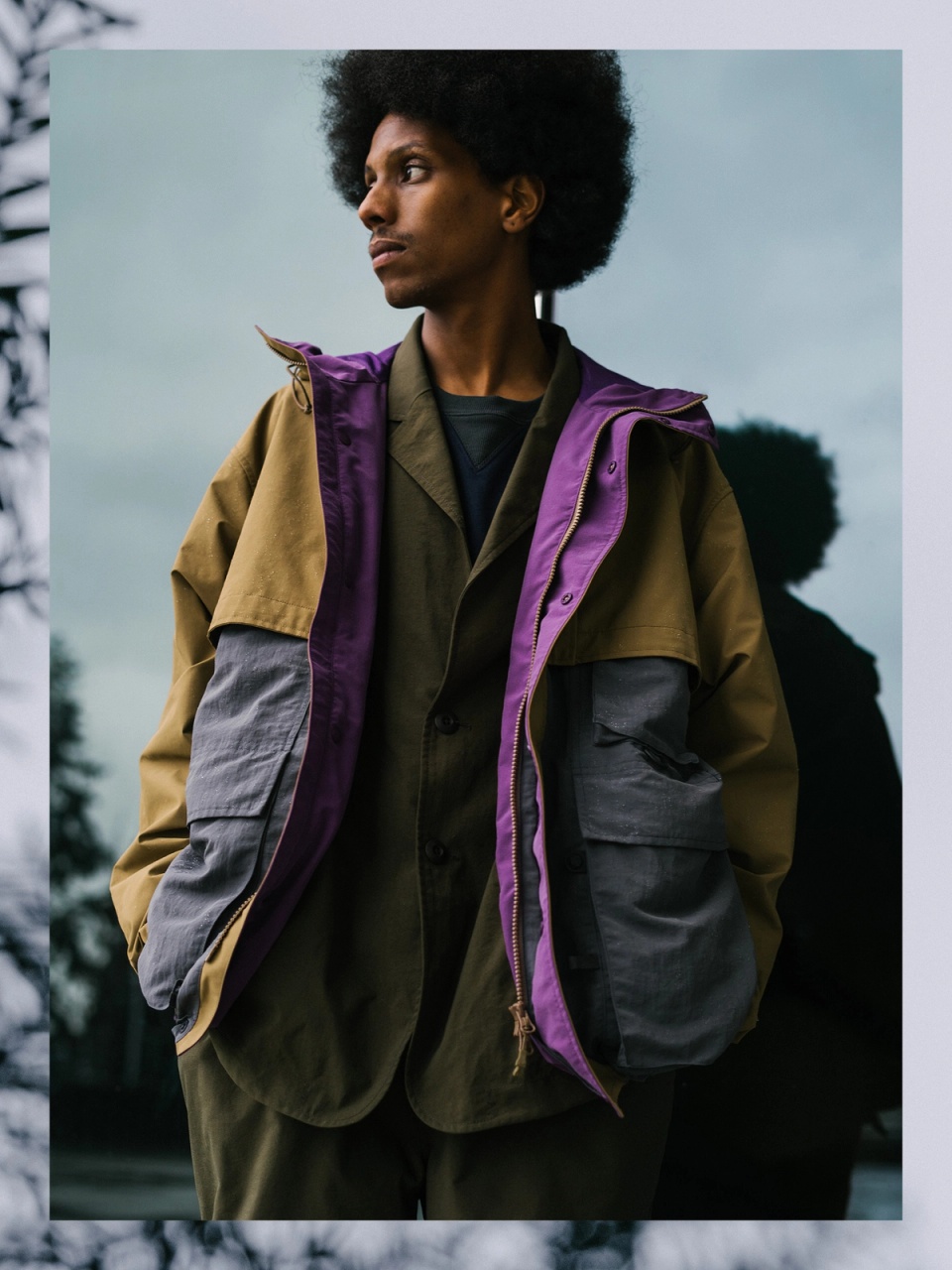 Outside of fashion and fishing, what influences and inspires DAIWA?
The number of items continues to increase each year and has expanded to the point where we can offer collections with themes for each category. For example, this season, we are offering items that reflect the themes of each category, such as Safari, Classic Outdoors, Old Military, and American Traditional, and we will cross these with the brand concept to create the final product.
It is quite difficult to express, but it is most likely coming from our emotions and sensibilities. Inspired by many fascinating vintage archives, we are always trying to understand the current fashion trend through the DAIWA viewpoints.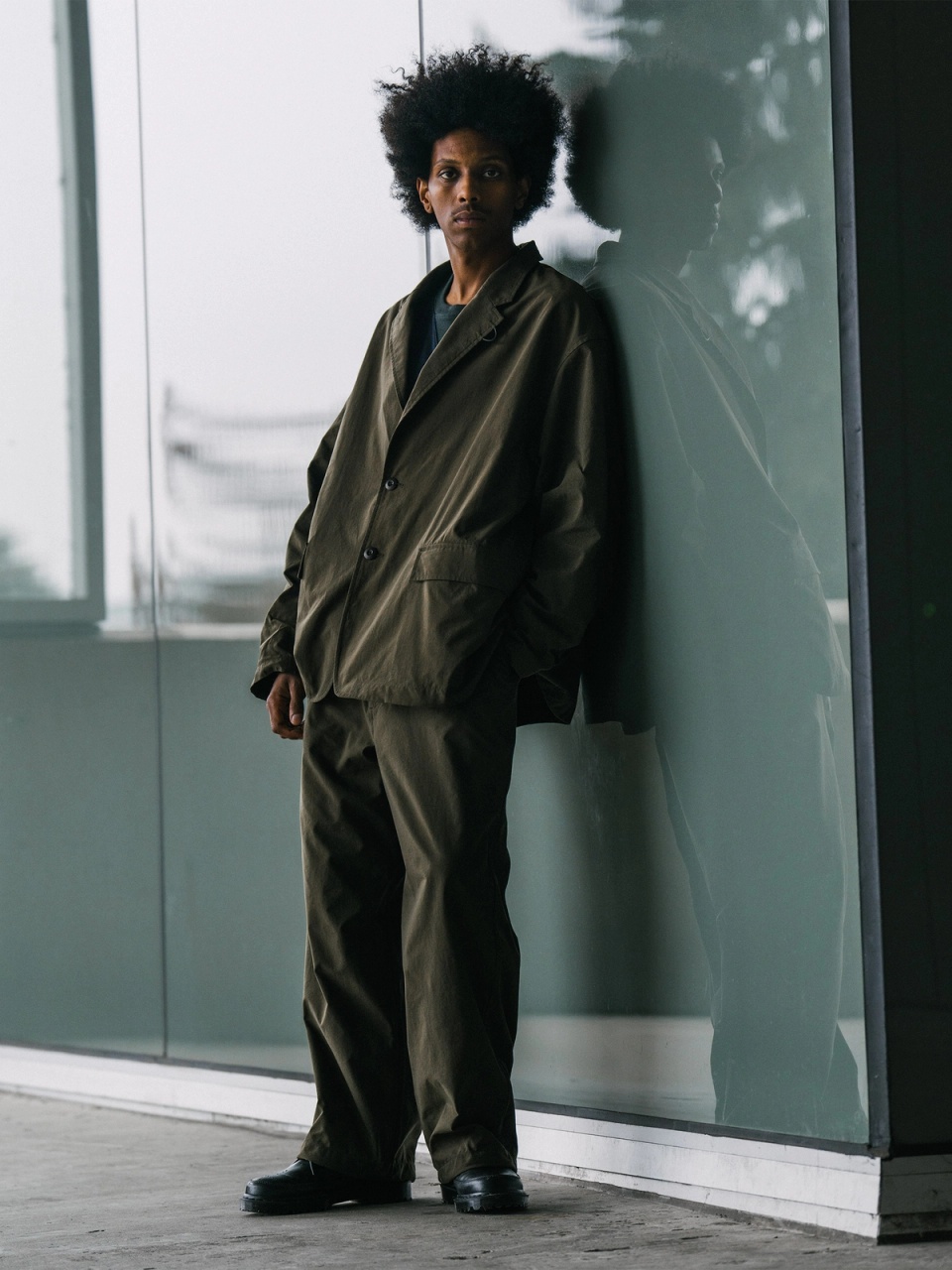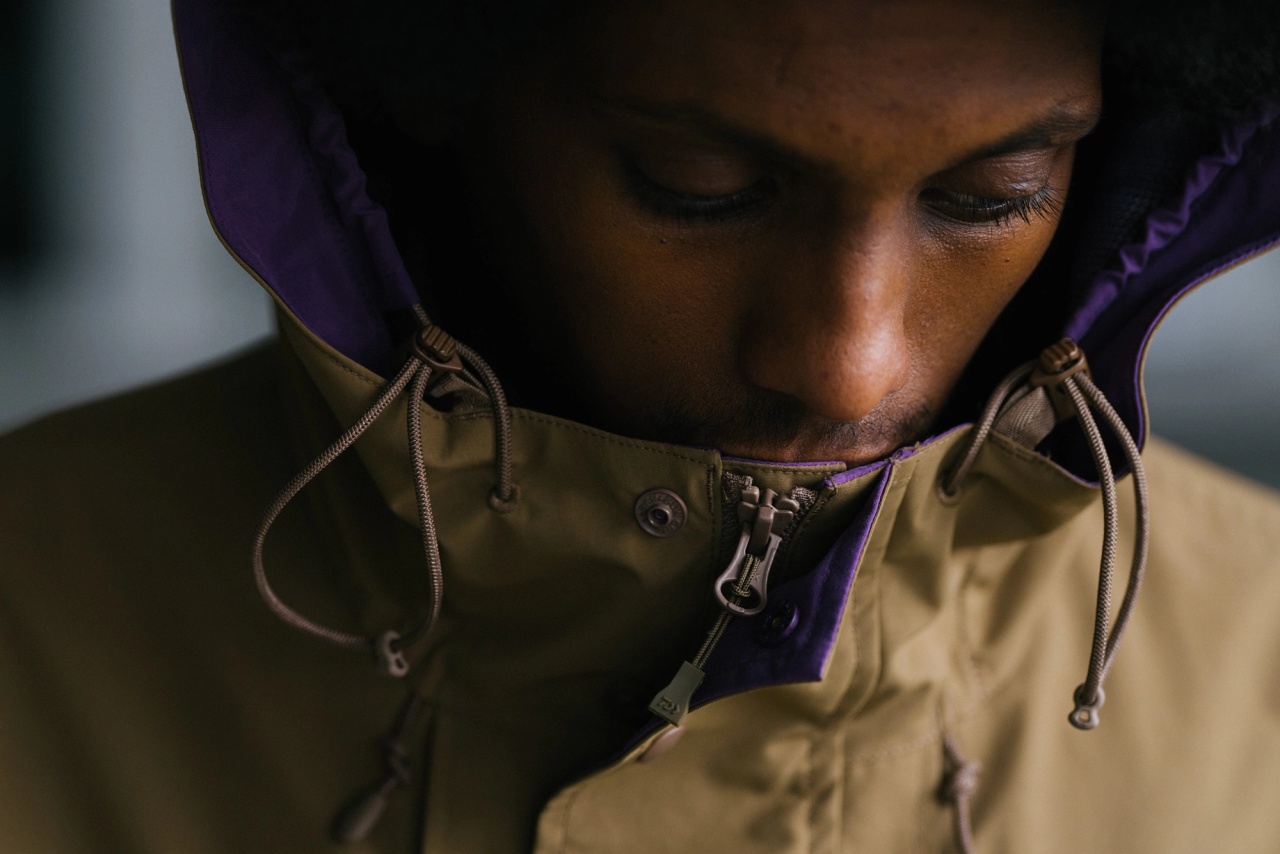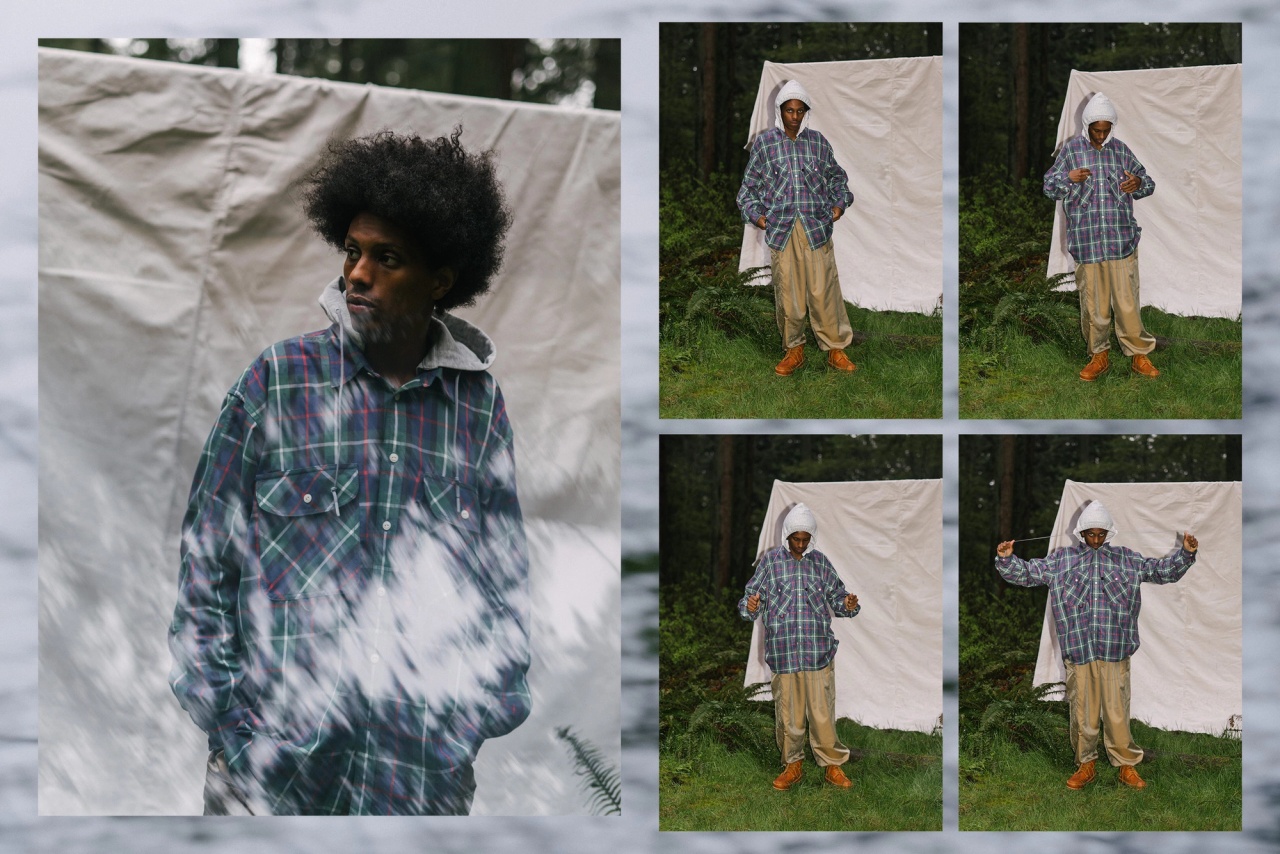 How do you define functionality? And are there any qualities you think something has to have to be functional?
At all times, the historical background is a major factor. We can't deny the satisfaction or the elated feeling of excessive functionality while we are enjoying fashion, however, we especially think the pandemic taught us the importance of planning one's life according to themes such as how to live and enjoy life more in the future. In other words, we feel that clothes should be worn within one's means not only in terms of design and function but also in terms of value and reasonable price.
We strongly feel that the younger generation is beginning to take value for granted from a sustainable perspective, such as eliminating unnecessary functionality and things that are not used in the first place, and furthermore, that all value transformation is beginning to accelerate in society in general.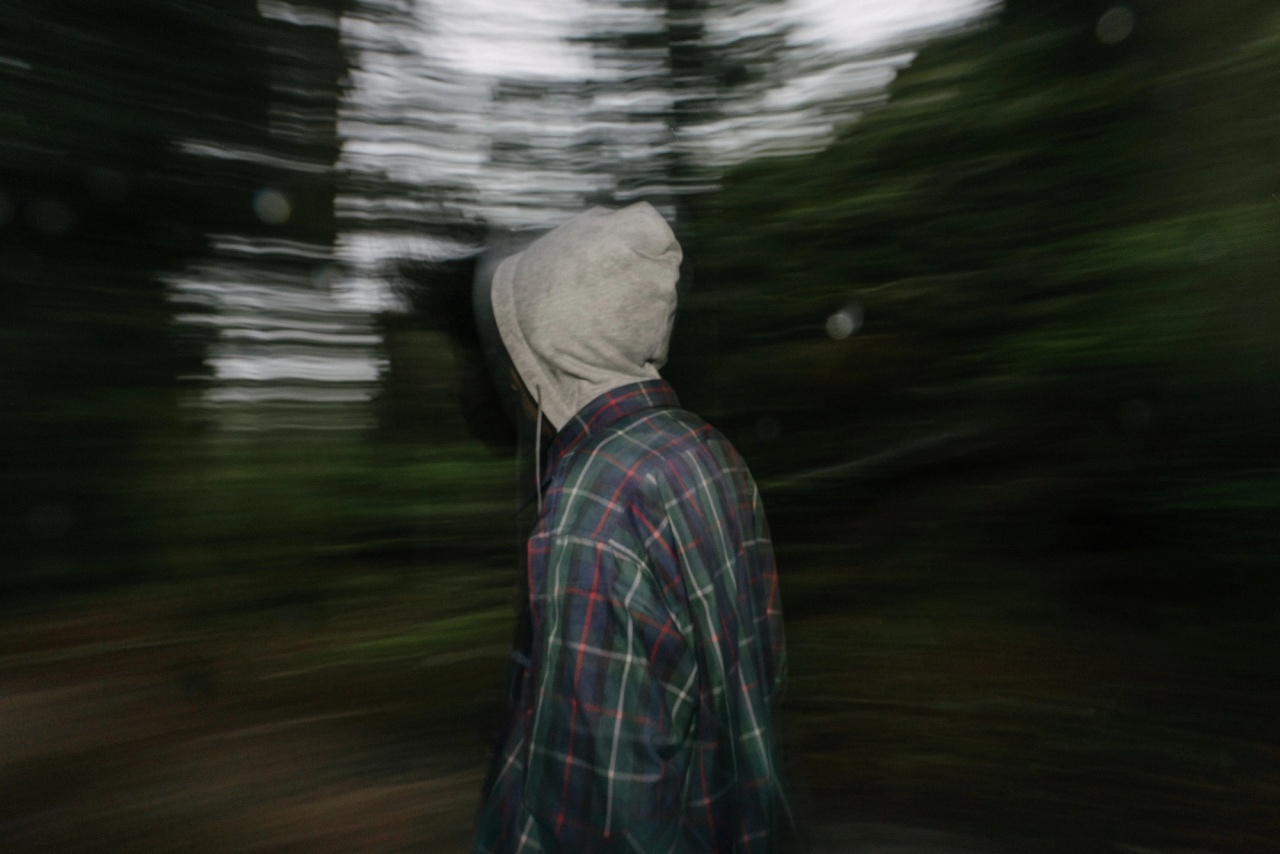 What role do functional fabrics like GORE-TEX® and PrimaLoft play in your collections?
It is a symbolic fabric that expresses our characteristic that we were born from a tough field, fishing. While we seek functionality, it is necessary for DAIWA to maintain close communication with our suppliers who provide those progressive materials. It is an important relationship to maintain the brand identity and our mission of constantly updating that comfort.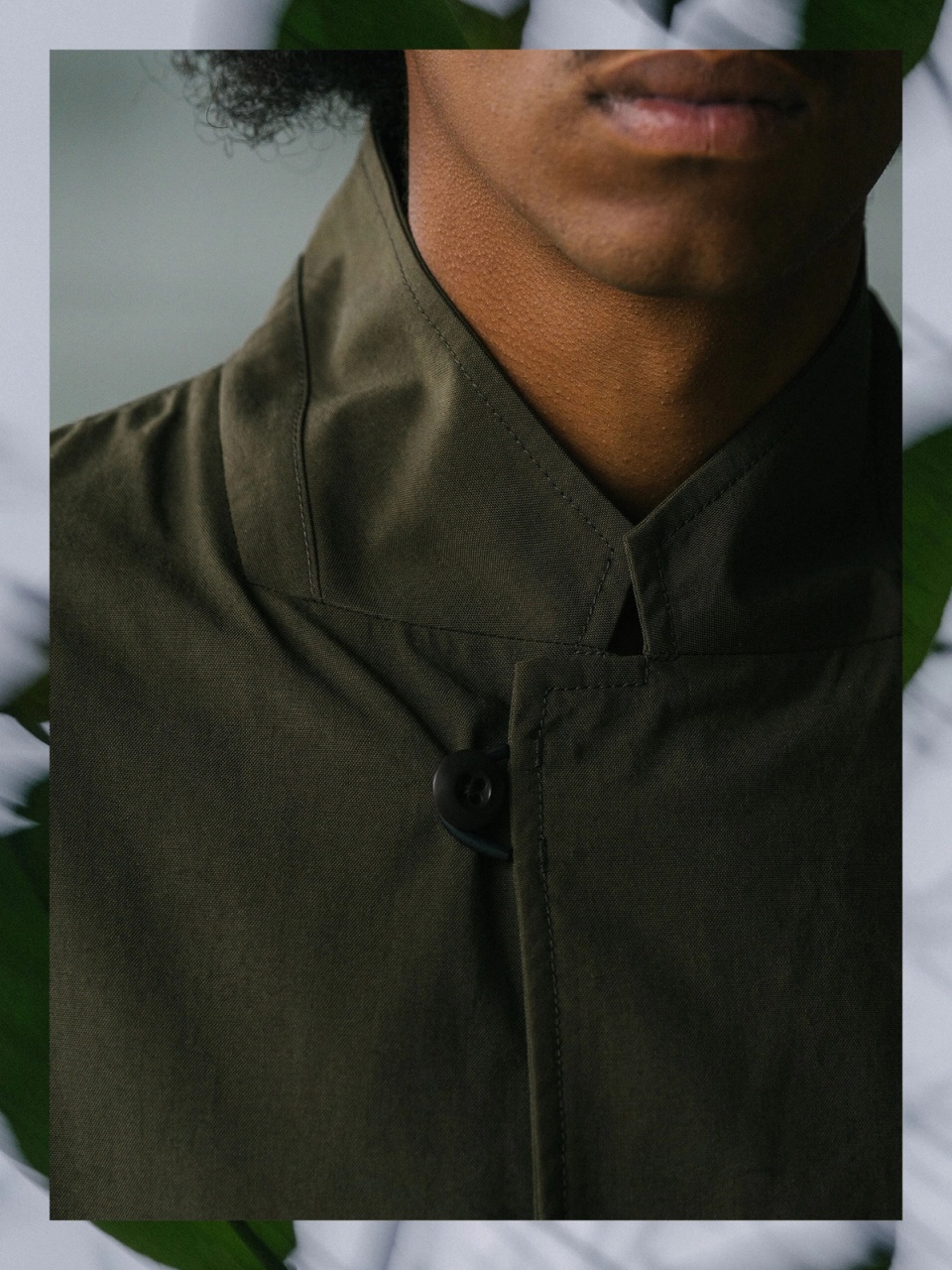 Is there criteria every garment has to meet for it to be part of the collection?
Again, although our background is based on outdoor activity which is fishing, whether it is fashionable or not is an indispensable criterion, as fashion is our most important standard for creating our collection. We are always conscious of design and fitting that match customer needs. So we highly would like to meet customers' moods regarding what they want to wear now.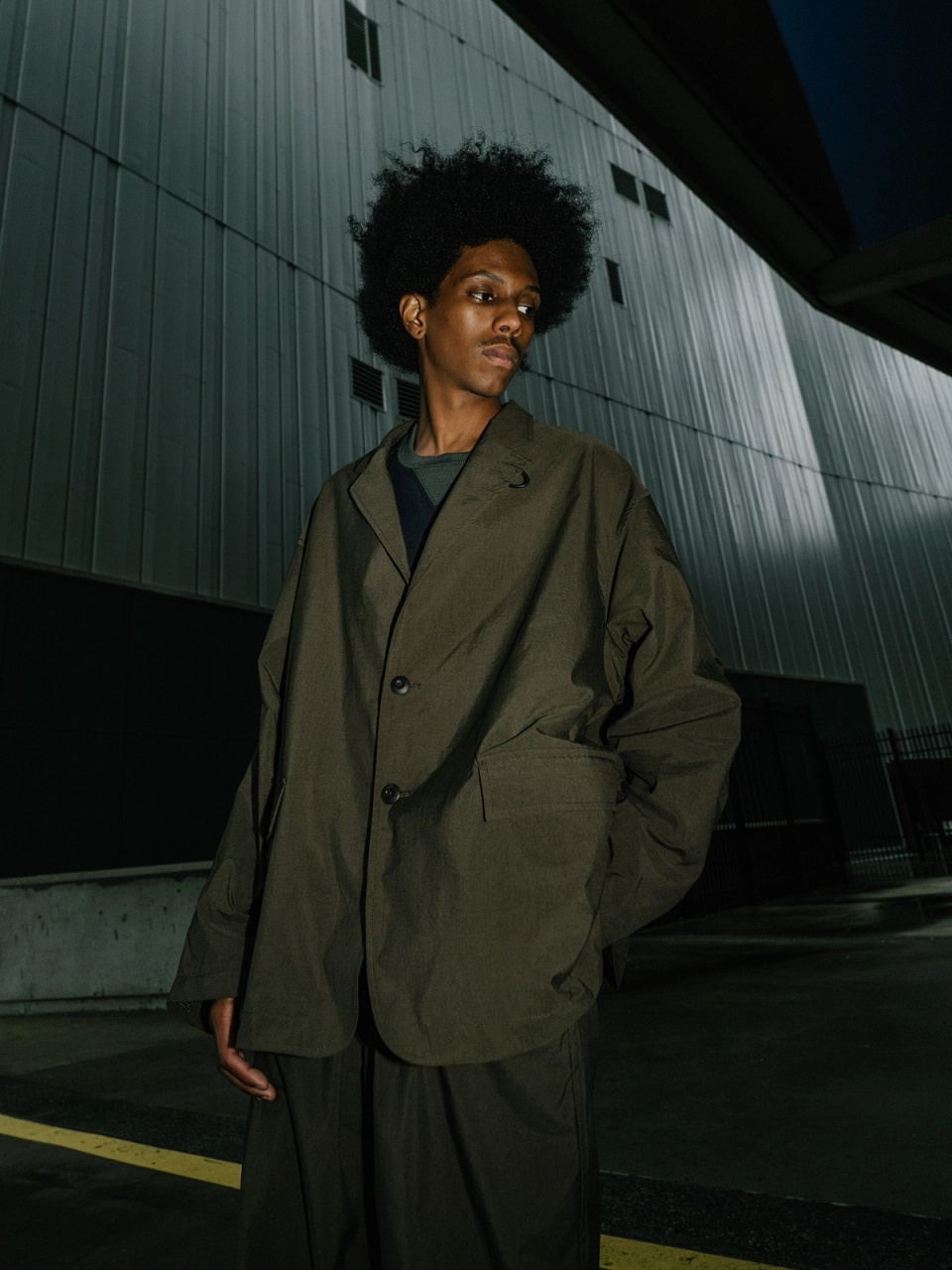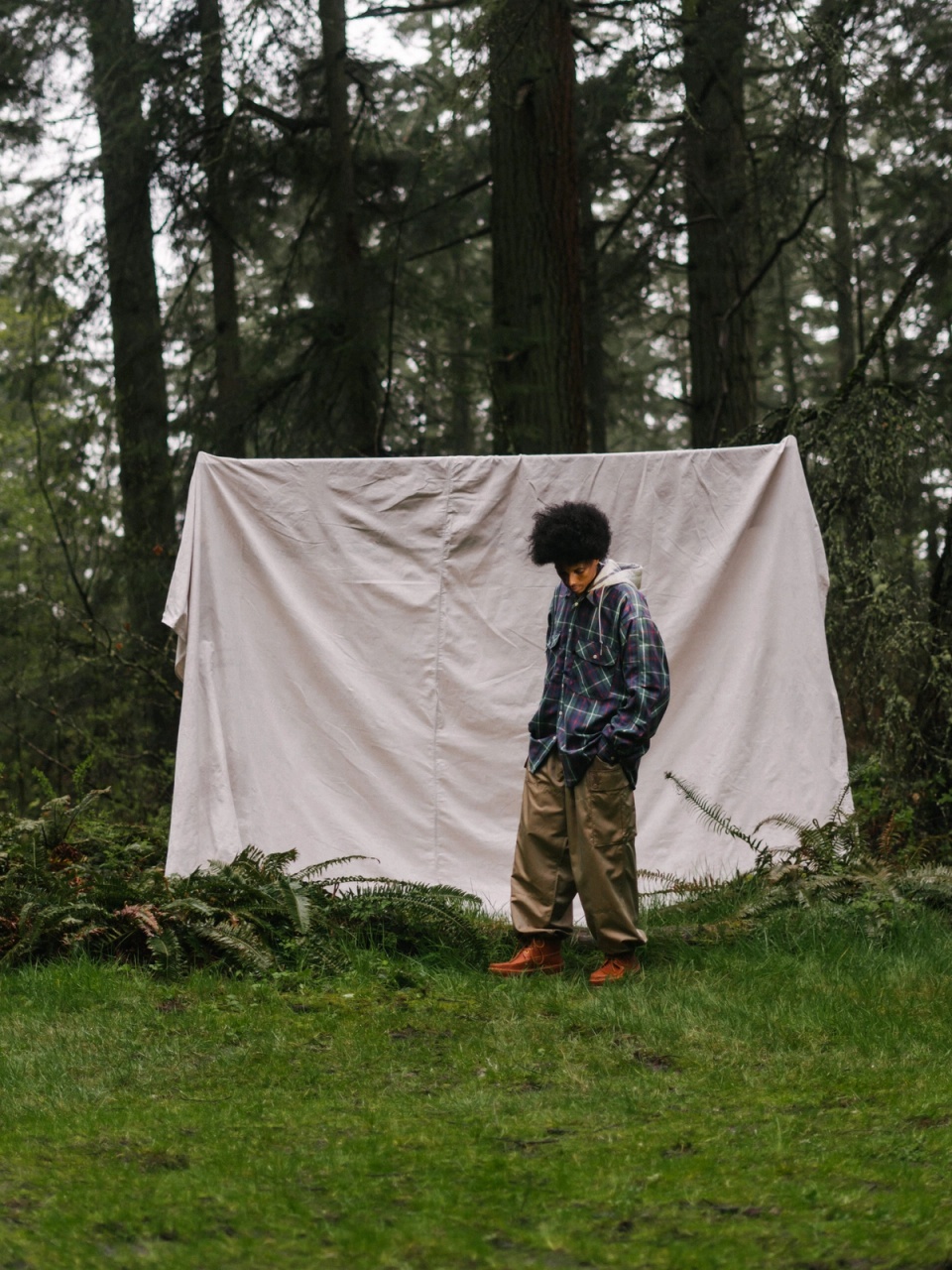 Why do you think urban outdoor collections have become so popular in recent years?
The strength of fashion produced by high brands continues to be important, but at the same time, we believe that the value of functionality, which is the advantage of outdoor brands, is becoming more valuable these days when people are also emphasizing how much their lives can be enriched through convenient utility. Moreover, the beauty of clothing brought by functionality is another strength of outdoor brands, and we feel that this is the reason why many people are attracted to them.
Interviewer: Chais Mingo | Photographer: Norihisa Hayashi | Stylist: Genki Mizoguchi | Scene Photographer: Theo Berkeley | Model: Tadros Eyob | Copy & Editing: Samuel Gunton, Nicholas Roethel
Subscribe to our newsletter to receive updates and news on our latest Spring/Summer 2023 deliveries.